Wednesday, February 24, 2010
Sunday, February 21, 2010
Now I will be stylin' in Chicago when we go out there for the Holidays!

Saturday, February 13, 2010
It was Klein's Blessing Day this last Sunday (Feb. 7th). We had a bunch of family in town and it was so fun seeing everyone and having them meet Klein. He was a hit.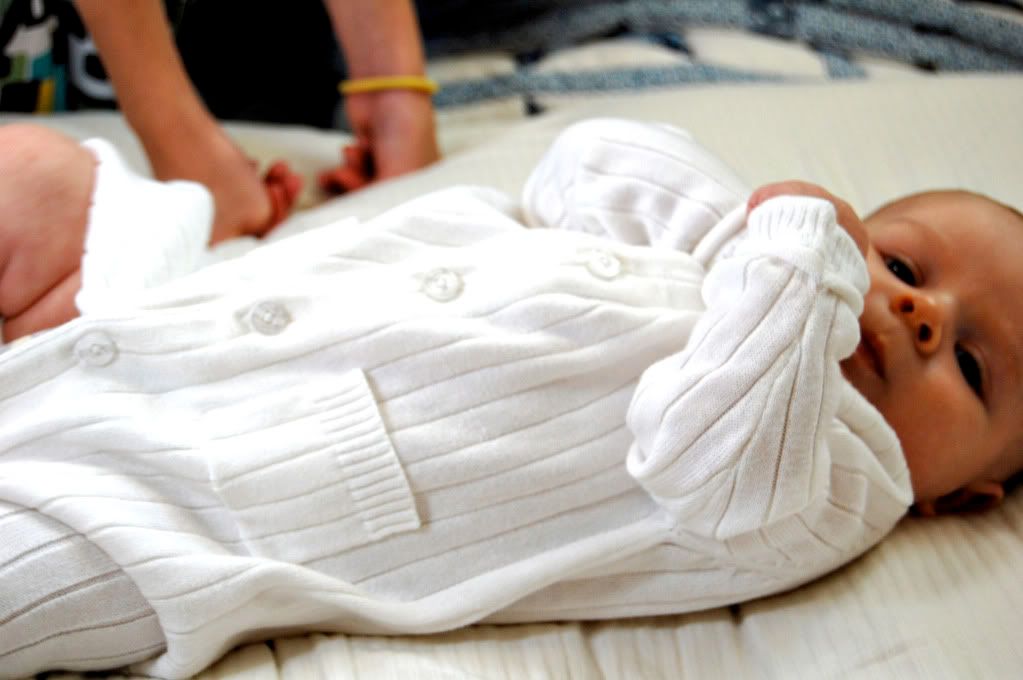 Grant did such a beautiful job with the Blessing and wasn't even nervous. Klein was a good boy too. He stayed asleep the whole time and when Grant held him up at the end of the Blessing for the congregation, he was looking up at the lights in true Klein form. He looked so cute in his blessing outfit. I just loved sitting in church with so much of our family there for us. That hasn't ever happened for me before. Thanks to everyone who came!! For more pictures and details, check out Klein's blog.
In other news, later that day, Klein got to watch his first Super Bowl with his Daddy, Uncle Todd, Uncle Levi, and both of his Grandpas! There were other friends there too. I don't know that he will have that opportunity again. It was a good time!
About a week ago, Grant surprised me with the news that we were going to see Kooza! I was so thrilled as I LOVE Cirque de Soliel and I die at the thought of going to any of their shows. They have a show in Irvine and Grant surprised me for Valentines Day and we took my mom too! Here are the festive Big Tops at nite.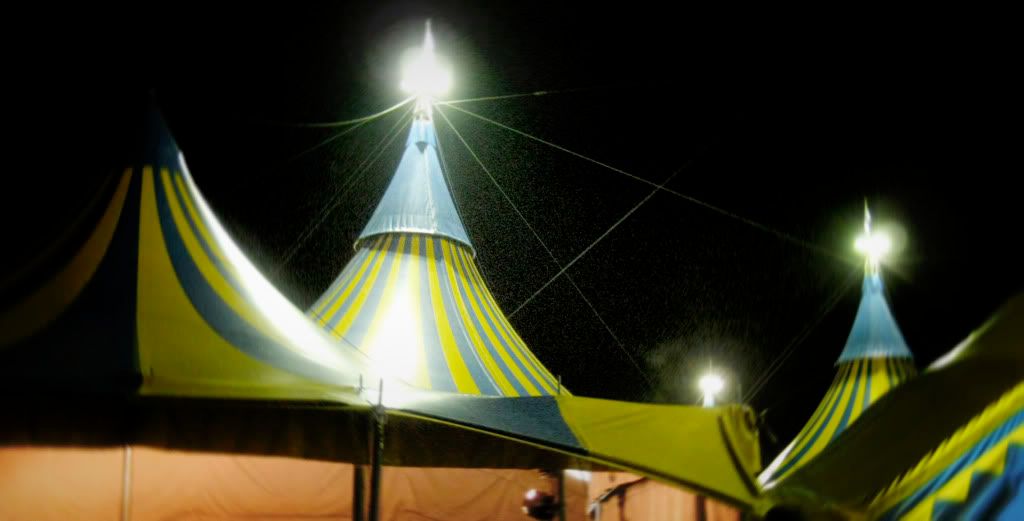 Before the shows start, they usually have some sort of clowns or other types of characters walking around the audience and entertaining. It's fun, but those characters are probably my least favorite part. They are funny sometimes, but I'm just not that in to physical comedy which is what most of it is. It's fun while your waiting for the show to start though.
It was an

amazing

show! I caught myself screaming out loud more than once at the suspense and the tricks they were doing. I highly recommend it. They are almost done in Irvine but they are going to San Diego next, which isn't too far for the locals in this area. It would be well worth the drive. Usually we have to drive to Vegas to see a Cirque show.

This is the second Cirque show Grant and I have seen together (our first one was O in Vegas for our anniversary). I told Grant I wouldn't mind it becoming a tradition of ours. One Cirque show a year. I like it!