It was Klein's Blessing Day this last Sunday (Feb. 7th). We had a bunch of family in town and it was so fun seeing everyone and having them meet Klein. He was a hit.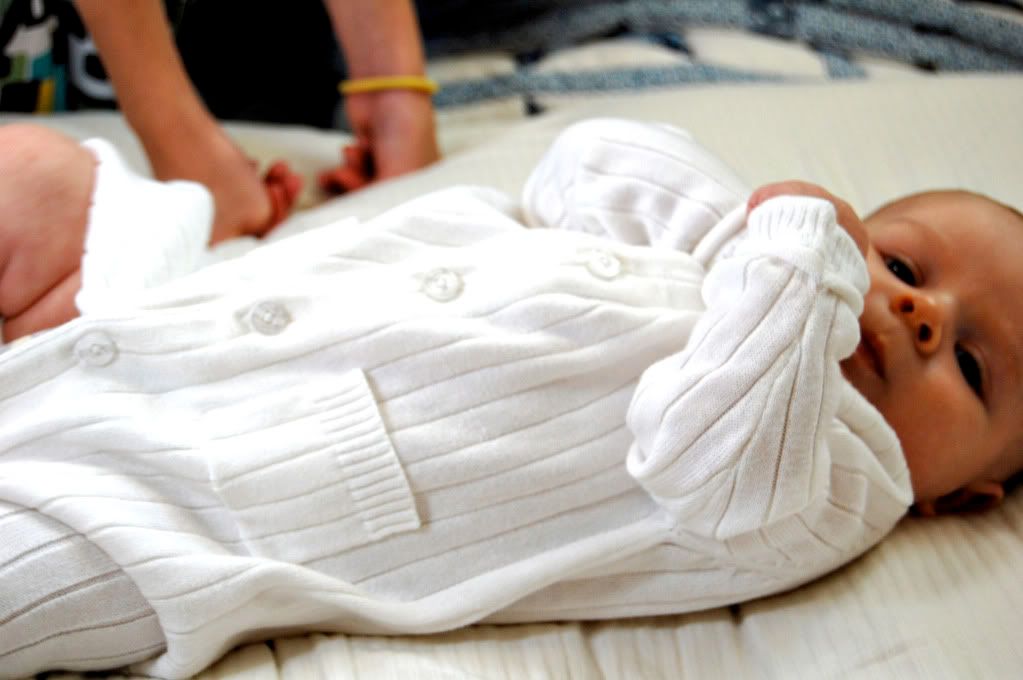 Grant did such a beautiful job with the Blessing and wasn't even nervous. Klein was a good boy too. He stayed asleep the whole time and when Grant held him up at the end of the Blessing for the congregation, he was looking up at the lights in true Klein form. He looked so cute in his blessing outfit. I just loved sitting in church with so much of our family there for us. That hasn't ever happened for me before. Thanks to everyone who came!! For more pictures and details, check out Klein's blog.
In other news, later that day, Klein got to watch his first Super Bowl with his Daddy, Uncle Todd, Uncle Levi, and both of his Grandpas! There were other friends there too. I don't know that he will have that opportunity again. It was a good time!