Because sometimes, you have to say "no no" to this face
...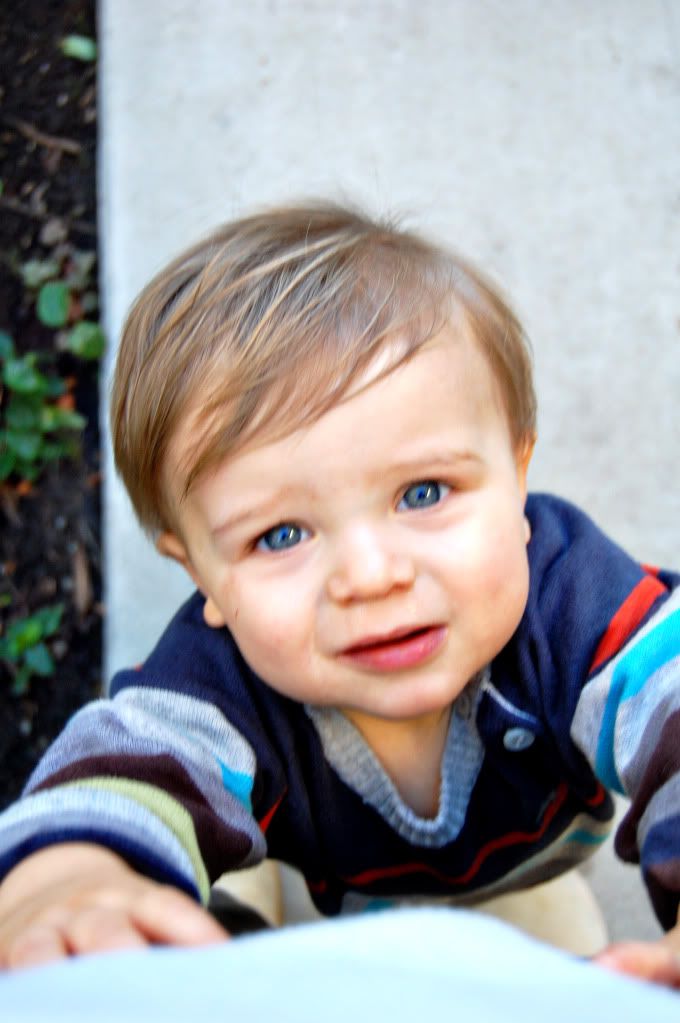 But being the Mommy to this face, and meeting this little boy's needs is so easy. Being the one he turns to when he is afraid or hurt or needs something, the one he can trust and reach up to knowing that he will get picked up and loved beyond all measure.

That

part of being a parent is effortless.
Check out K and his little girlfriend
here
.