I must confess, I have this funny little thing about me where I don't finish books that often. I get bored in the middle, or sometimes even in the first couple chapters. I am one of
those
kinds of people and can you believe that I actually love reading?! What is wrong with me?!

The light bulb turned on about what has been missing from my bookshelf. Peer pressure, social accountability, public judgment, a swift kick in the pants, more pressure, an opportunity to form an opinion with a time and place to share it, and friends who I know are powering-through-the-middles-of (or enjoying) the same reads.

Well, thankfully for my children whom I will be educating, I have joined a Book Club (their father Grant has been secretly praying for something, anything!) Just becoming a member of a secret elite club (okay, maybe it's not secret...or elite) alone has encouraged, no
required
, me to finish the books we have chosen. That means I will be
finishing
at least 11 books this year. That will be a record for me. Our first selection was...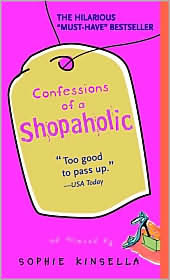 And I actually finished it! This is (kinda) a big day. I mean I
have
finished books before, don't get me wrong, but it's less than half the books I actually start. I am so glad for this much needed motivation to finish the books because my pride won't let me be
that guy
who goes to the book club without reading/finishing the book AND I know that many times the best part of a book is at the end! (Which fact, when I told my dad I couldn't ever finish a book, prompted him to solemnly reply, "that's the saddest thing I've ever heard" and coming from a psychiatrist, that phrase is locked and loaded with the potential to cause one or more major complexes, and he said that seven years ago. YIKES. I didn't think it was
that
bad, but it probably is the saddest thing (a slight exaggeration) that I never get to the best and most rewarding parts of books. Dr. Bench, I feel your pain.)
Well, that was before! Now I have succumbed to the the tried and true method of pure peer pressure (aka The Book Club). Extra motivation people, the proverbial swift kick in the pants (thanks Book Club, I needed that). I mean, that can't be overlooked or overrated. If there is anything that you find hard to do, find a friend to do it with right?! I mean, it works, there's no arguing with that. Maybe for this purpose was the Book Club created. Maybe it was brought forth so friends could get together and talk about their personal reading, but

maybe

it was to manipulate people into finishing books. All I know is that it will manipulate

me

into having experiences I've been lacking. Experiences that will quicken my wit, multiply my understanding, ignite my imagination, hone my humanity, grow my heart, pry open my mind's eye, volumize my vocabulary and reveal my raw intelligence (my kids will never know what an imbecile their mother once was-Don't tell 'em dad...or Grant!). And last, but not least,(read this part slowly, with feeling) this Book Club experience (emotional pause) will still my father's mourning soul, wrestling the saddest truth he ever did internalize, which sadness spewed straight from the mouth of his First Pride and Joy (what a paradox).

I owe you big time Book Club!!
So, the members of my Club are all going to dinner to talk about
Confessions
and then see the movie! Doesn't that sound like fun?! Also, a great website where reading friends can get together is called
Good Reads
. I'm on there now and I'm adding my reviews, my opinions, my star ratings, and getting recommendations for future literary adventures, it's great. If you are on there, let's be friends, and if you are not on there, join up! It's good times AND you can see what
I
think about what I've read, which opportunity is worth signing up for, even if you don't read.
(Can you tell how joining a Book Club has opened the flood gates of my creative long-windedness and caused me to become more self-amused? Think of what it can do for
you
!)